Miami, Miami-Dade County
Miami is a city in Miami-Dade County, Florida. The city is located at 25°45'42"N and 80°11'30"W. According to the United States Census Bureau, the city population was 430,332 persons. As of the last census, the median income for a household in the city was $29,989. Please visit the city page at my website and you'll be able to see all real estate data and detailed Miami statistic.
know more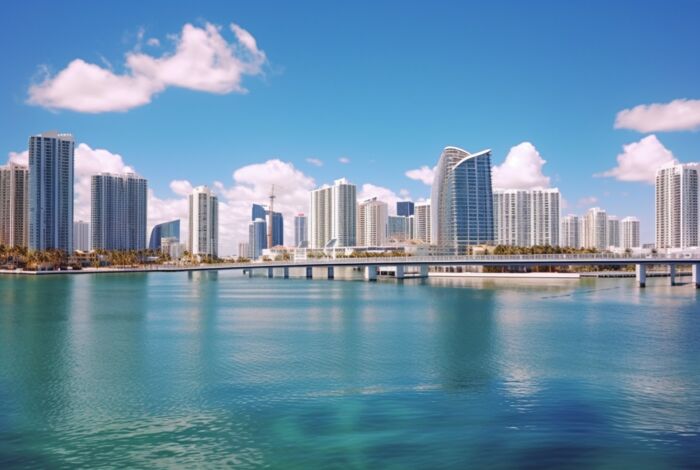 What's trending now in the market
Landlords are slicing up vacant big box stores to...

by

By Francisco Alvarado

on 2020-03-30 at 12:45 PM

Across Florida, Seritage Growth Properties, the publicly traded Sears REIT, has been working quickly to repurpose old Sears and Kmart stores since the department store retailer went bankrupt in 2018 and closed more than 100 stores in the U.S. A year ago, the firm transformed an 88,400-square-foot Hialeah Kmart into a shopping plaza featuring Bed, Bath & Beyond, Ross Dress for Less and […]

New Yorkers ship Upstate and to the Hamptons to...

by

TRD Staff

on 2020-03-29 at 6:00 PM

It's no secret to New Yorkers hunkering down in the city: many of their neighbors are missing. New Yorkers have fled the city in droves, but where did they get off to? Those who can afford it are renting homes in rural communities upstate, the Hamptons, and small towns across the Northeast. The owners of Home Sweet Hudson, an Airbnb listings and management company, said that inquiries are […]

The end of Seattle's construction boom

by

TRD Staff

on 2020-03-29 at 4:00 PM

Washington Gov. Jay Inslee has put a halt to nearly all construction in his state to help stop the spread of coronavirus. Construction will stop at commercial and residential sites for two weeks as a result of an order to stop all non-essential work, according to Bloomberg. That includes projects in Seattle, one of the nation's busiest cities for building. Inslee's counterpart in New […]
The Best Advice Does Not Mean Perfect Advice

by

KCM Crew

on 2020-03-30 at 10:00 AM

The angst caused by the coronavirus has most people on edge regarding both their health and financial situations. It's at times like these when we want exact information about anything we're doing – even the correct protocol for grocery shopping. That information brings knowledge, and this gives us a sense of relief and comfort. If […]

What You Can Do to Keep Your Dream of...

by

KCM Crew

on 2020-03-27 at 10:00 AM

Some Highlights: Don't put your homeownership plans on hold just because you're stuck inside. There are several things you can do right now to keep your home search moving forward. Connect with an agent, learn about resource programs for things like down payments, and get pre-approved today. […]

Don't Let Frightening Headlines Scare You

by

KCM Crew

on 2020-03-26 at 10:00 AM

There's a lot of anxiety right now regarding the coronavirus pandemic. The health situation must be addressed quickly, and many are concerned about the impact on the economy as well. Amidst all this anxiety, anyone with a megaphone – from the mainstream media to a lone blogger – has realized that bad news sells. Unfortunately, […]
I know everything about Real Estate. Contact Me!
Bredy International Realty Services LLC
242 Nottingham Way Davenport, FL 33897
I take the time to listen carefully to understand my client's needs, wants and concerns. I will be ready to take quick action when required and spend more time with those who aren't quite sure which direction to take. My genuine concern for my client's best interests and happiness ensures the job is done!