Miami, Miami-Dade County
Miami is a city in Miami-Dade County, Florida. The city is located at 25°45'42"N and 80°11'30"W. According to the United States Census Bureau, the city population was 430,332 persons. As of the last census, the median income for a household in the city was $29,989. Please visit the city page at my website and you'll be able to see all real estate data and detailed Miami statistic.
know more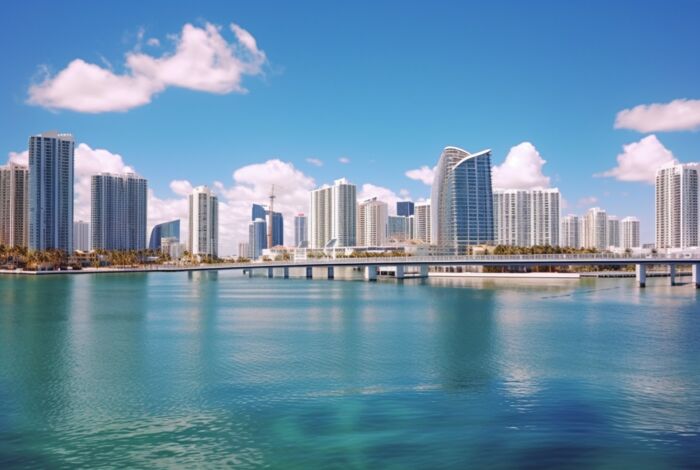 What's trending now in the market
Developer Carl Panattoni drops $29M on Palm Beach...

by

By Katherine Kallergis

on 2020-02-20 at 6:00 PM

Developer Carl Panattoni paid $28.57 million for an oceanfront Palm Beach estate, property records reveal. The Perelman family trust, previously controlled by the late Raymond G. Perelman, sold the five-bedroom, 7,705-square-foot home at 965 North Ocean Boulevard. The price comes out to about $3,700 per square foot. The deal is the most expensive residential sale to close so far this year in Palm […]

Waterfront home in Fort Lauderdale's Harbor...

by

By Keith Larsen

on 2020-02-20 at 5:30 PM

A new waterfront house in Fort Lauderdale's Harbor Beach sold for $10.9 million, marking the second luxury home sale this week in the upscale neighborhood. A company managed by Leslie Melamed of Delray Beach sold the 7,653-square-foot estate at 1408 West Lake Drive for $1,424 per square foot, records show. Albert Lepage bought the house. Lake Worth-based Wightman Construction completed the […]

Miami board approves five major mixed-use and...

by

By Francisco Alvarado

on 2020-02-20 at 4:30 PM

The Miami Urban Development Review Board approved a slate of mixed-use and multifamily projects that could add nearly 2,000 new apartments and more than 700,000 square feet of office and retail space between the Miami River in downtown Miami and North Miami Avenue in Wynwood. One development, Block 55, initially faced derailment, however, when the first board vote ended in a tie. But it was later […]
The #1 Misconception in the Homebuying Process

by

KCM Crew

on 2020-02-20 at 6:00 AM

After over a year of moderating home prices, it appears home value appreciation is about to reaccelerate. Skylar Olsen, Director of Economic Research at Zillow, explained in a recent article: "A year ago, a combination of a government shutdown, stock market slump and mortgage rate spike caused a long-anticipated inventory rise. That supposed boom turned […]

The Many Benefits of Aging in a Community

by

KCM Crew

on 2020-02-19 at 6:00 AM

There's comfort in being around people who share common interests, goals, and challenges. That comfort in a community doesn't wane with age – it actually deepens. Whether it's proudly talking about grandchildren or lamenting the fact that our eyes aren't as good as they used to be, it helps to be around people who not […]

How Trusted Professionals Make Homebuying Easier...

by

KCM Crew

on 2020-02-18 at 6:00 AM

In the spring, many excited buyers get ready to enter the housing market. Others continue dreaming about the homes they'd like to buy. The truth is, many potential buyers continue to dream longer than they need to, simply because they're confused about the homebuying process. Thankfully, working with a trusted real estate professional can help […]
I know everything about Real Estate. Contact Me!
Bredy International Realty Services LLC
242 Nottingham Way Davenport, FL 33897
I take the time to listen carefully to understand my client's needs, wants and concerns. I will be ready to take quick action when required and spend more time with those who aren't quite sure which direction to take. My genuine concern for my client's best interests and happiness ensures the job is done!